I started my design career in Canada after completing a bachelor's degree in Architecture from University of Manitoba. I began in hospitality and spent 3+ years designing restaurants in Winnipeg, including one of Canada's top 10 restaurants, Segovia. Even at the beginning, I focused on designing art, feature walls and unique elements for spaces–I love being hands-on and often fabricate and install works myself.
In 2010, I moved to New York City to join the renowned hospitality design firm, AvroKO. There I got to work on seminal projects such as Beauty and Essex, Frye Boots flagship store, and Quality Italian. While I was with the AvroKo team, I learned to develop rich, layered narratives and storied concepts for hospitality design and got to demonstrate my passion for developing custom art features. I briefly sharpened my FF&E skills at Martin Brudnizki Design Studio before going independent again to co-found Dutch East Design with two other partners. We did some incredible work together and I was especially proud of our design work for Casa Apicii, Jue Lan Club and Nickel and Diner.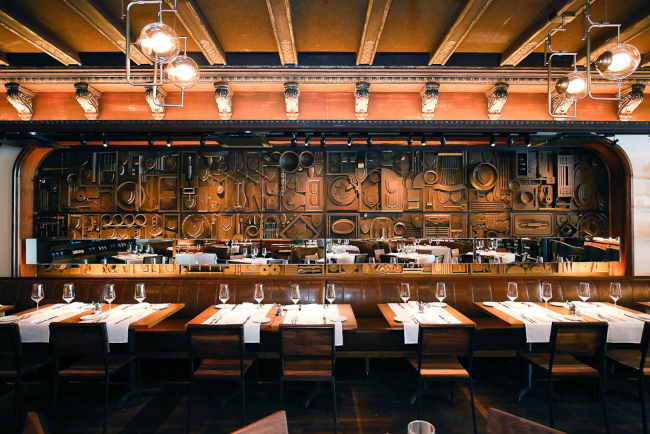 Today, in addition to DesignSpec, I run an independent design studio Handwerk with my partner Gregor Bugel out of our home in the Hudson Valley, New York. We started the company by focusing on designing, fabricating and installing custom art features for companies like Quality Branded restaurants, Tao Group, Classic Hotels and Resorts and countless others. But we have since expanded the practice to offer full service interior design services in hospitality and high end residential.
This all keeps me quite busy, not to mention I'm a mom to a wonderful little boy who is under 3 years old!
What's your favorite thing about being a Designer?
For me the best part is experiencing that "aha" moment when you come up with a great design solution for something. We spend a lot of time at the beginning of the design process immersing ourselves in research, precedent projects and inspirational material. All of that content and imagery percolates through my mind and eventually an overall scheme presents itself. It's very exciting to uncover what your mind has been mulling over in the background.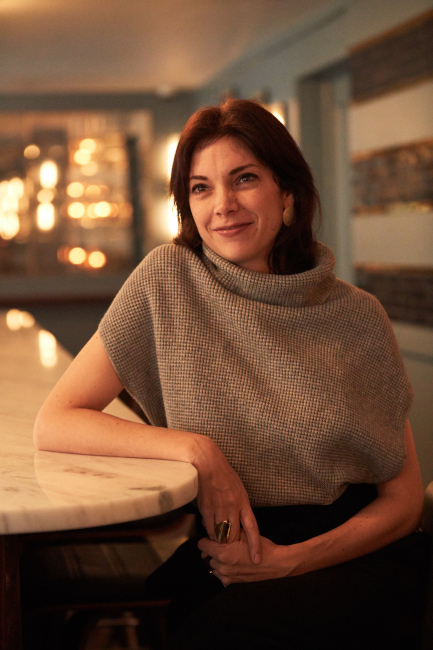 What has been the most surprising aspect of being a designer from what you envisioned early on?
I had no idea how much project management was involved in interior design. I run my own business, so much of this falls on me unless the client specifically hires someone to manage the nuts and bolts. There could be 10,000 moving pieces to a job, from ensuring HVAC is designed properly to selecting the right kind of hinges for a cabinet door. Most of these details need to live in my head to ensure nothing gets missed. Even when there's a responsible general contractor, we designers still take responsibility to ensure everything is executed correctly. That's why the idea of automating some of the process like spec writing came to me.
When did it occur to you that there was a void in the software industry for spec writing?
When I first moved to New York, I noticed many design studios had different ways of spec writing and there didn't seem to be any industry standards being followed which was frustrating, some offices were still using Excel to write specs for entire hotel projects! Spexx later became widely used, which I came to understand was the industry standard among hospitality firms. This proved even more difficult than Excel in many ways – an antiquated interface, non-intuitive design and almost non-existent training wasted a lot of time and created much frustration. It was then that I approached my brother Graham who was a senior software engineer at the time about designing something better – something intuitive, cloud-based, user friendly and affordable.
Walk me through the inception of the spec writing platform DesignSpec…how did you and your brother Graham start collaborating on the idea?
The first several months involved me explaining as much as I could to Graham about how the design industry worked. I would go through all the phases of a project and explain what needed to be done, and how it needed to be documented. I showed him screenshots of specs and the interfaces of other platforms. The process of creating DesignSpec to be highly customizable to capture all these requirements took several years.
At what point did you say to yourself, ok I'm going to invest my time and effort into this start-up?
I had been helping Graham design the platform for a few years, and when the hospitality design firm Parts and Labor agreed to beta test the software I knew we were going to be successful. From that point, for several years I was the account manager and the marketing director. I would find new clients, train them, take in feedback about the product and help move the platform forward.
Switching gears to your design experience, at what point did you start to specialize in art installations?
Custom art installations have actually been a part of my design process since day one, though it's not something I consciously realized was considered "art". When I worked as a restaurant designer in Winnipeg I would design some sort of custom installation for every project I did – it was either a wall feature or something integrated into lighting. There wasn't usually anyone available to build or install these pieces, so I took it on myself. One time I collected driftwood from a beach and painted them black and white, then strung them up to the ceiling under some recessed lighting to make a sort of chandelier. Another time I designed a pattern and had a stencil cut out of large sheets of plastic, then painted the pattern onto hot rolled steel.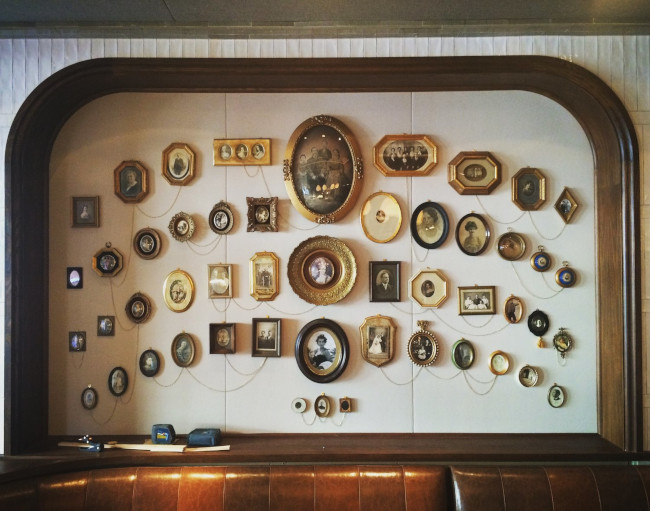 During my first few months at AvroKO I was brought onto a couple projects near the end of the design phase to design the art features. I worked on Beauty & Essex and Hurricane Club and showed a knack for designing small scale, concept-driven installations. I worked on the overall interior design of restaurants with AvroKO for a couple years and would always take on the art as part of the project, and I found that the most engaging and creative part of the process. Eventually the partners created a new role for me that involved only the concept design and art features for projects. I was also tasked with fabricating the art, or sometimes overseeing the fabrication.
When my partner and I decided to start Handwerk, its inception was based on hospitality art installations. We started doing work for Quality Branded and the business grew from there into the full service studio we are today!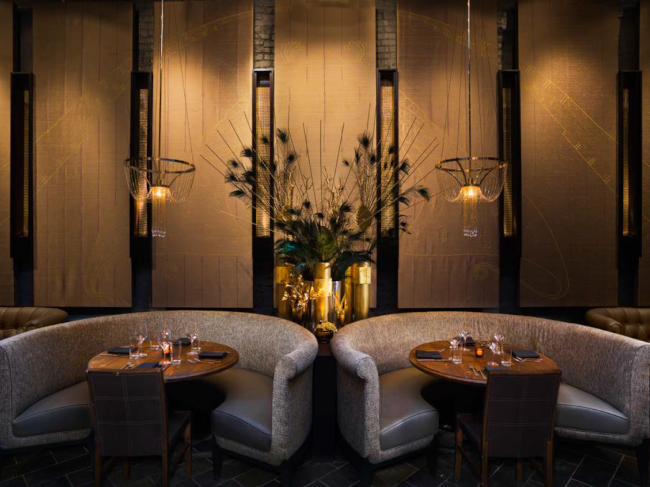 What advice would you give your 25 year old self?
Don't sweat the small stuff! Over the years there have been countless moments of stress, worrying about one aspect of a project or another. Eventually everything gets worked out, so it's smart to keep your cool and remember everything gets handled.
Where do you think the design industry is going?
I'm a little concerned about the squeeze being put on designers these days. We're continually being expected to produce amazing designs on very short time lines. Owners and clients are waiting until the last minute to hire designers and expect them to conform to schedules that don't allow enough time for good design and thorough construction. So I think designers are going to continue to be expected to design against the clock.
What do you think is next in tech in the context of design?
Integrations! Just about every aspect of the design process happens on a computer these days, and there are countless different platforms, vendors, drawing systems, accounting services out there. Designers are always looking to save time and I think there will be more demand for systems being integrated to become more efficient.
Fiona and her husband live with their young son and beloved dog in upstate New York. They can be reached for commercial and residential design projects as well as specialty art installation collaborations via their company website at handwerk.com.