Finding elegant and functional interior design pieces that work in harmony with a space can feel like a treasure hunt. It's a journey of discovery that many people undertake with care and passion. With Post Company's new Post Collection, the pursuit of special authentic interior items becomes much easier but no less compelling. The collection comprises pieces ranging from tables to sofas that exude a deep sense of history.
Post Company is an award-winning New York design firm founded in 2012 and led by Ruben Caldwell, Jou-Yie Chou, and Leigh Salem. After more than a decade of working on commercial and hospitality projects, Post Company started taking on more residential work. That shift prompted a long-held dream of creating their own collection of unique design pieces that could be purchased directly. Creating custom furniture and lighting has always been essential to Post Company, as they have spent years mastering the art of tracing a narrative and idea from an object to architecture.
With each of their projects, the company invests wholesomely in every aspect of the process. The essential aspect of Post Company's work centers on the "why," considering all features of the space, resulting in timeless and accessible design. Their work is guided by collaborative research, a holistic approach, and a minimalist style. Embarking on a new venture has shed light on crucial aspects of the creative process. During the development of their own product line, the team realized how extensive the process of getting something right can be. This experience served as a humbling reminder of the importance of time, which they don't take for granted.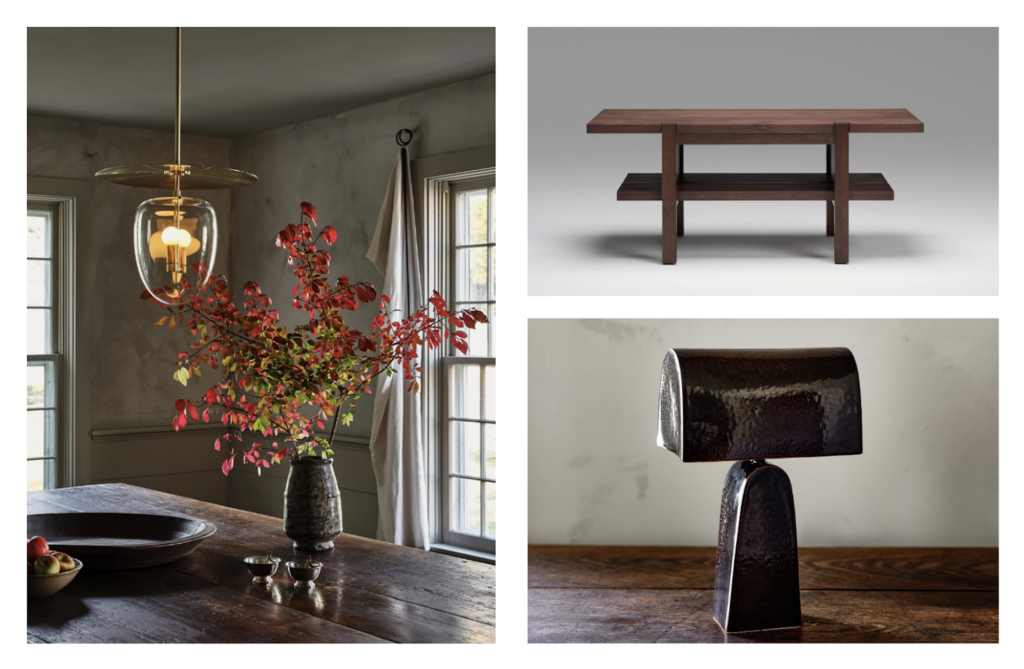 It comes as no surprise that the founders applied the same considerate and holistic perspective to design while creating Post Collection. Post Company collaborated with their friend and designer, Taavo Somer, to create their debut collection of furniture and lighting. Together, they designed bespoke furniture for Inness, a sprawling hotel and club concept situated in the Hudson Valley. The collaboration was deeply rooted in a shared appreciation for the wilderness, open landscapes, clean lines, neutral colors, and welcoming interiors. As a result, the minimalist design of The Monk Sofa and Cadence Chair perfectly complemented the naturalistic, reserved gateway ambiance of the Innes Hotel.
Later on, Post Company had amazing partners such as Roll & Hill and Jason Miller, who were an integral part in helping prototype and fabricate the pieces. The team also joined forces with Jesse Shaw from Episode NYC to complete the ceramics pieces, such as the Library Lamp. Developing works within the lighting category for Post Collection has been the most challenging and rewarding task for the team. The company's holistic approach to work means they consider every aspect of design before finalizing it. When it comes to lighting, understanding the technical performance of the product is not enough explains Leigh Salem,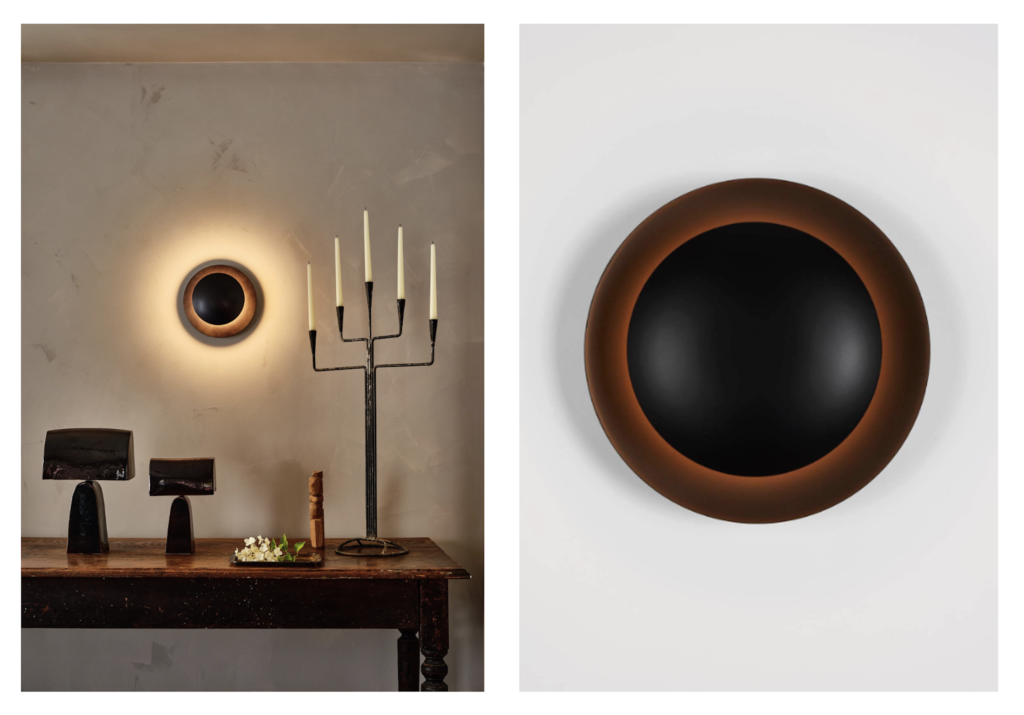 "We find that the light quality itself transforms the perceived scale and finishes, so much that iterative prototyping is the only way to really understand the details of the design" – Leigh Salem
By seeing and holding the light in person, you better understand its true nature. But, of course, the intricate nature of lighting itself requires special attention for quality control and production consistency in the market.
Post Company's team discovered that with residential projects, there is a higher expectation of finish and componentry as opposed to hospitality work, where timeline and budget govern the process. Thus, by designing pieces in their studio, they could work within all budgets and have more control over the deadlines. In building Post Collection, the founders put their full trust in the help of DesignSpec, especially in the initial stage of creating spec packages. Post Company believes that organization is fundamental with such layered, time-consuming projects. The clarity and scalability of specifications developed through DesignSpec allow for more fluid collaboration from early design phases through fabrication.
"We even use DesignSpec to begin building out spec packages at the very beginning of a project when we are developing initial schematics to keep us organized and in line" – Ruben Caldwell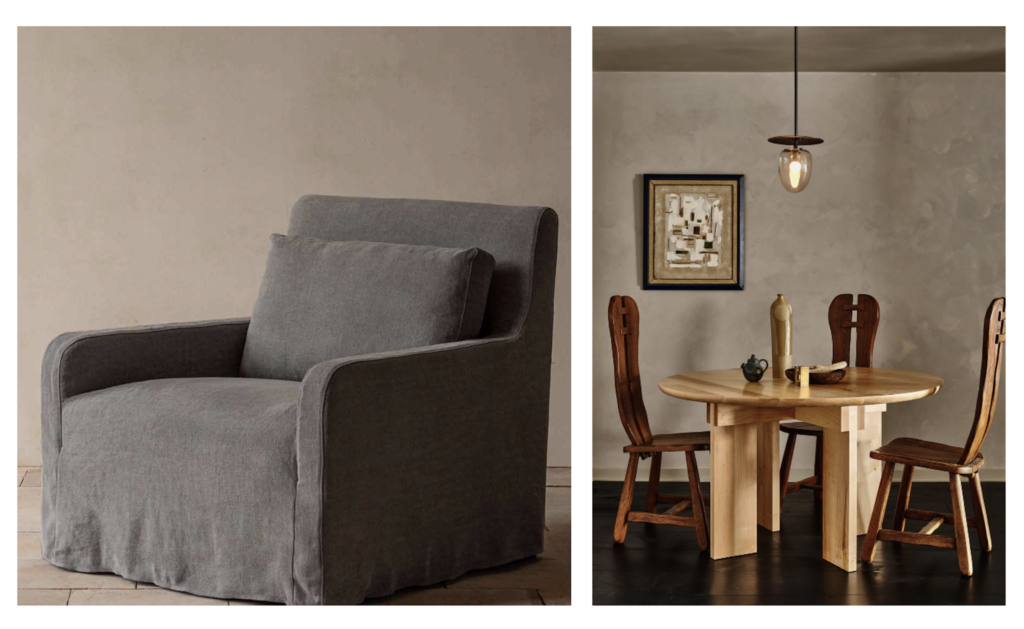 Post Company's belief in design as an enabler of experience imbues each piece in Post Collection with a rich history, customary to each individual's imagination and taste. Browsing through the collection feels like discovering something sacred and historical yet functional and modern. The simple structures and rich, deep colors of The Grange Bench, The Chamber Side Table, and The Bell Sconce could easily be a part of a library with a bookshelf that has a secret entryway into a whole new world.
If you're looking for elegant, timeless, and unique interior pieces that fit your space like a glove, Post Collection is the one to look out for. Post Collection is available for purchase on Post Company's official website and other vendor websites, primarily for residential and consumer clients. In addition, the products will be featured in the DesignSpec vendor library, which extends the opportunity for creative professionals and design groups to interpret the pieces within their own projects.